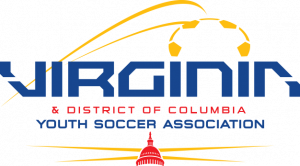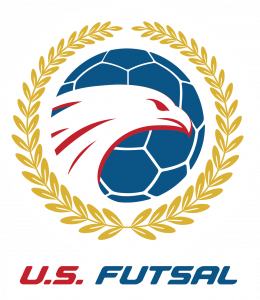 VIRGINIA YOUTH SOCCER ASSOCIATION AND UNITED STATES FUTSAL (USFF) EXTEND PARTNERSHIP THROUGH 2025
Fredericksburg, Va. June 22, 2021
The Virginia Youth Soccer Association (VYSA) announced today that they have extended their partnership with United States Futsal the governing body for Futsal in the United States. United States Futsal (USFF) has been governing the sport of Futsal in the United States since 1981.  Futsal (Five-a-Side Soccer) is "The Way the World Plays Indoor Soccer" and is the international form of indoor soccer approved by the Fédération Internationale de Football Association (FIFA).  It is played in all continents of the world by over 100 countries with 12 million players. As USFF's exclusive representative for Virginia and DC, VYSA's Futsal programming, DBA as Virginia Futsal is responsible for sanctioning Futsal league and tournament play, player and coach registration and the USFF State Championships held in January of each year. Teams participating in the Virginia Futsal State Championships earn the right to enter USFF Regional and National Championships each year. Additionally, VYSA's Coaching Education Department will offer clinics and courses throughout the year to help educate VYSA's member coaches on technical and tactical aspects of Futsal.
VYSA Executive Director Phil Summers commented: "We are pleased to extend our partnership with USFF to help grow Futsal in Virginia and the District of Columbia. USFF has more than forty years of experience developing Futsal in the United States and we look forward to continuing this successful partnership."
USFF President and CEO Alex Para added: "U.S. Futsal is pleased to announce the extension of our partnership with Virginia Youth Soccer Association (VYSA)/Virginia Futsal.   VYSA is one of the biggest and best-run State associations for both soccer and futsal. They support and promote Futsal with diligence, in provident coaching and refereeing instruction as well as building local leagues, and State competitions that feed into U.S. Futsal's Regional, National and International competitions.  It continues to be a great pleasure to partner with this strong organization. We look forward to growing our strong partnership in developing Futsal in the United States."
About the Virginia Youth Soccer Association: The Virginia Youth Soccer Association (VYSA) www.vysa.com is a member of the US Soccer Federation and US Youth Soccer representing over 180,000 youth players, coaches and administrators in the Commonwealth of Virginia and DC. VYSA oversees programs including Virginia Futsal, the Olympic Development Program (ODP), the National Championship Series (State Cup), Coaching Education and more.
About United States Futsal  United States FUTSAL (USFF) has governed the sport of Futsal since it introduced the game into the United States in 1981 at the Youth, Adult, and Professional level.  U.S. Futsal, become affiliated to U.S. Soccer in 1988; it governs futsal league play, with leagues designed for youth as well as adult players of all ages. U.S. Futsal conducts eight Regional Championships throughout the United States, culminating with the U.S. Futsal National Championship, the oldest, biggest and most prestigious Futsal Competition in the United States. U.S. Futsal conducts and participates in international competitions including IFA World Cup Championships.  For more information, visit futsal.org, usfutsal.org and usyouthfutsal.org or contact info@futsal.com