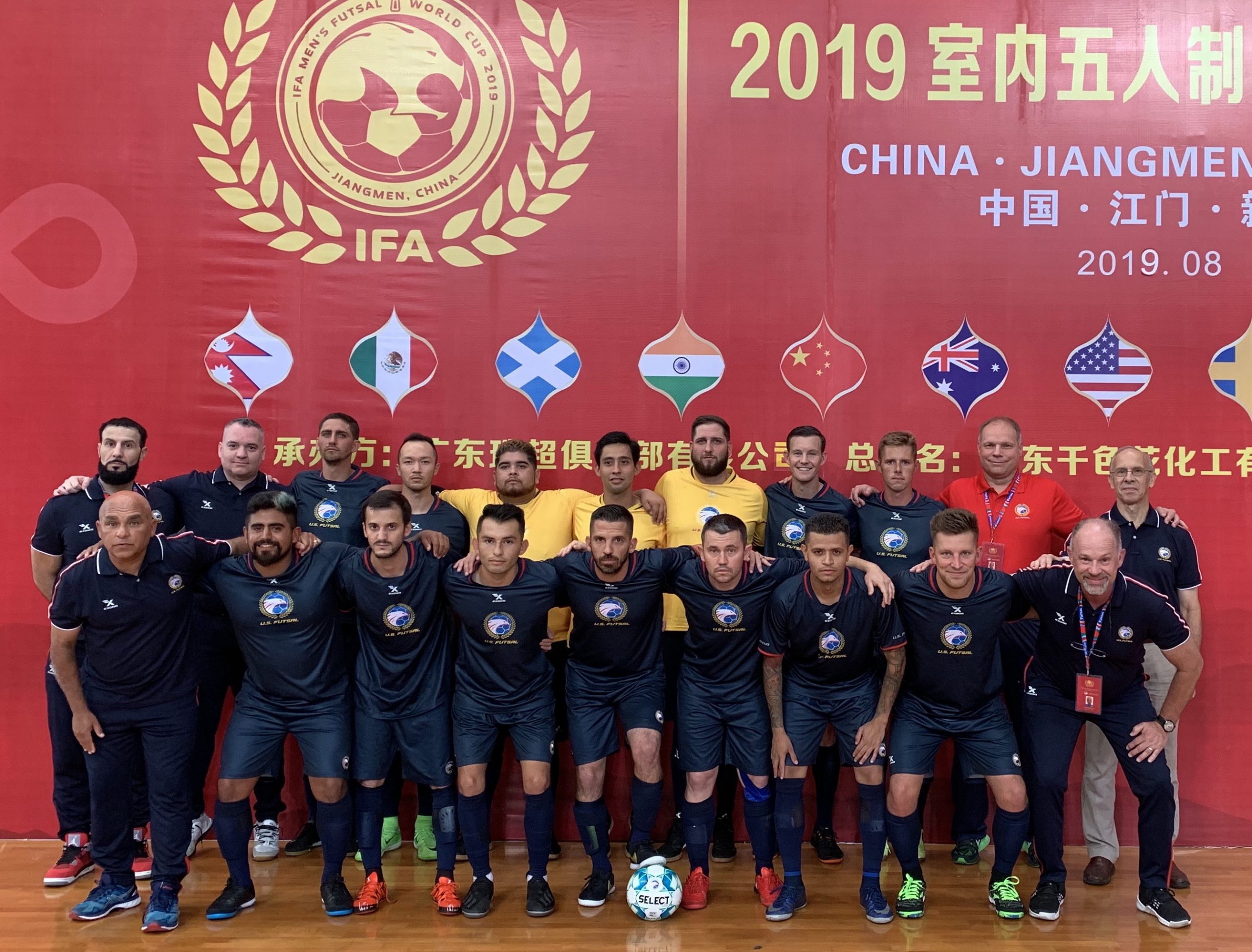 U.S. Futsal National Team head coach Marques Wilmar has named 14 players to represent the United States in the International Futsal Alliance Futsal World Cup that will take place in Jiangmen, China, August 19-26th. More than half of these players have already represented the United States for both US Futsal and US Soccer's futsal team in International competitions.
United States Futsal Federation has been sending teams to compete in high-level world futsal competitions since 1984.
U.S. FUTSAL NATIONAL TEAM ROSTER :
Players: Alan Acevedo #5,  John Carrara#11, Nicholas Carrara#15, Drew Ducker #7, Sterling Hancock #13, Giovanny Luna #14, Eduardo Macias #1, Lee Mitchell #12, Roberto Morini #6, Evan Ramos #20, Christopher Reyes #4, Lucas Rodriguez #9, Ricardo Sobreira #3, Taylor Thaddeus #10.
Head of Delegation: Anthony Matteucci, Team Manager: Ray Fuchs, Head Coach: Marques Wilmar, Assist Coach: David Januario, Team Administrator: Richard Fuchs, Dignitary: Alexander Para