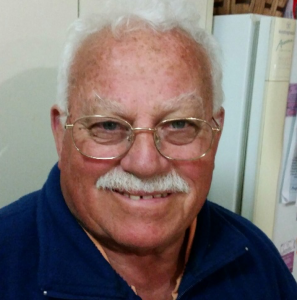 Australian Futsal sadly have to report the death of another major pioneer of the sport in Australia, Joe Brent. Joe passed away on Friday 18th August. Joe was born during World War II in Italy and after the war his family emigrated to Australia. He was an elite sportsman in his own right, representing Australia at the 1966 and 1970 Olympics as a weightlifter, which led to him taking on a role as manager of the YMCA Revesby.
It was here in 1972 one of his staff Dawn Gilligan (who sadly passed away last year) approached him about expanding the new sport she had started at the center.
Joe then set up the Australian Indoor Soccer Federation (AISF) and went about expanding the sport across NSW and then other states. In 1978 he searched World-Wide looking for an international body to affiliate with and he made contact with FIFUSA in South America, which Australia is affiliated to date. This partnership culminated with Australia hosting the 1988 FIFUSA World Cup.
In 1985 he started working with U.S. Futsal, helping the new National Federation in a partnership that continues to this day.  "We received the news of his passing with deep sorrow. President Brent was a great leader in pushing the sport of Futsal around the world and we will never forget the great support he gave U.S. Futsal in our earlier years."  said Alex Para, President and CEO of U.S. Futsal. Joe Brent was one of the first National Associations to follow our lead in changing the name from Indoor Soccer to Futsal, the name that U.S. Futsal started using in 1986. The name futsal was later adopted by FIFA for the sport. He continued in the role of CEO of the AFF until the year 2000.
His greatest disappointment was not getting Futsal into the Sydney 2000 Olympics, even though getting approval from FIFA, Australian Soccer Federation and the IOC.
RIP JOE BRENT