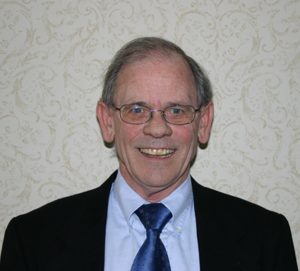 U.S. Futsal, US Soccer and the California legal community lost a man that devoted a lot of his life for Soccer and Futsal.  John Murphy served for many years as a soccer referee and high-level administrator both in the outdoor game and in Futsal.  He served as a State Referee, referee instructor and referee assessor for U.S. Soccer.  He refereed Adult, Youth, and high school soccer games in the Alameda and Contra Cost a county area.  He served as a District Commissioner for Region IV in Cal-North and as the Chairman of the Board of the California Youth Soccer Association-North, as a member of various committees for US Soccer and for US Youth Soccer.  Additionally, John served as a member of the Board of Directors of the California North Referee Association (CNRA) and for many years as a member of the U.S. Futsal Board of Directors.
For over 30 years, he also ran youth soccer tournaments, worked as a referee, taught referee instructional classes and trained youth referees, and served on the CYSA-N District IV Board of Directors, the CYSA-N Board of Directors and the US Futsal Board of Directors. He worked on developing the sport in California of soccer and Futsal, improving the training and development of all referees, and train young people as referees.  When John served as Chairman of the Board of Directors of CYSA-N it had over 100,000 players.  When he assisted on national committees for US Youth Soccer, US Soccer, and US Futsal he had an indirect impact on a great many more players, referees, and administrators.
John strongly believed in giving back to the community and found ways to volunteer in other, non-soccer, programs, despite working full time as an attorney, for the Supreme Court of California and, effectively, full time in soccer and futsal.  John left the world a better place for his efforts, and we will all miss him.