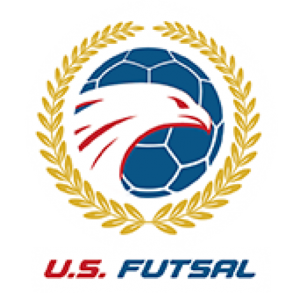 FOR IMMEDIATE RELEASE
Contact: info@futsal.com
January 25, 2023
510-836-8733
SafeGoal and U.S. Futsal® Partnership Agreement
OAKLAND, CA – The United States Futsal® Federation, the governing body for Futsal® (Five-a-Side Soccer) in the United States, has signed a multi-year agreement with SafeGoal. SafeGoal Futsal goals with their patented system, keeps standard ball bounce and meets all official regulations made by FIFA, U.S. Futsal, NFHS and FNCAA. We are delighted to be partnering with U.S. Futsal, to provide them with a proven SAFE goal option for all their Futsal events said Stephen Wynn, CEO of SafeGoal. We are excited to showcase our SAFE goals throughout the US Futsal network and work with the affiliated clubs! Mr. Alex Para has been an absolute pleasure to work with and we look forward to continuing our relationship over the coming years to provide the best and SAFEST goals for US Futsal. SafeGoal continues to prove that they are the industry leaders in cutting edge products that far surpass the competition, and this partnership will also continue to help grow this sport nationwide." said U.S. Futsal® President and CEO, Alex Para. SafeGoal as an official partner of U.S. Futsal, will among other things be heavily involved in supporting U.S. Futsal's® Regional and National Championships, through 2028. These competitions will take place throughout the

United States in the Northwest, Southwest, Midwest, Northeast, Southeast and South-central regions, and culminate in the annual U.S. Futsal® National Championship held in July of every year. The U.S. Futsal National Championship is the biggest, oldest and most prestigious Futsal event in the country, and will celebrate its 37th anniversary in 2023.
ABOUT U.S. FUTSAL
United States FUTSAL (USFF) has governed the sport of Futsal in the United States since 1981 at the Junior, Adult, and Professional level. U.S. Futsal, is the only Futsal organization directly affiliated to U.S. Soccer and U.S. Youth Soccer. It was first affiliated to U.S. Soccer in 1988; it governs futsal league play, with leagues designed for Junior as well as adult players of all ages. U.S. Futsal conducts eight Regional Championships throughout the United States, culminating with the U.S. Futsal National Championship, the oldest, biggest and most prestigious Futsal Competition in the United States. Futsal is "the way the world plays indoor soccer" and is the international form of indoor soccer approved by the Fédération Internationale de Football Association (FIFA). Futsal is played on a basketball-size court. It can be played on a variety of surfaces. Without the use of walls, futsal is a great skill-developer, demanding quick reflexes, fast thinking, and pin-point passing. It is an exciting game for children and adults. Great soccer superstars such as Pele, Zico, Maradona, Ronaldo and Messi grew up playing the game and credit Futsal with developing their skills. The name Futsal was first coined by U.S. Futsal when it changed its corporate name in the State of California in 1986 and now is used internationally. For more information, visit futsal.org, usfutsal.org or contact info@futsal.com.
ABOUT SAFEGOAL
SafeGoal FUTSAL goals reduce collision force and therefore remove one big equipment related risk for the players – allowing players to play and coaches to coach. SafeGoal minimizes injuries, while retaining stability, durability and game experience. Developed by engineers and tested at the prestigious Institute of Biomechanics in Spain, where it was demonstrated, that collision impact is reduced by almost incredible 44%, which almost entirely prevents serious bodily harm.